September 22, 2011
Vol. 4, Issue No. 14
A Note from Donya
Happy Fall Equinox and welcome to all our new subscribers. I can hardly believe that fall is officially here. Ironically, as I'm typing this, the temperature here is actually HOT! We're finally getting our Indian summer here in the Bay Area --the closest we've come to any kind of summer all year. The brief and fleeting nature of it makes me take stock in all the things I love about summer time –longer days, more time spent outdoors, relishing the occasional cool breeze, music festivals, barbequing, and stealing away to the beach in the afternoon when it's not so crowded.

Warmer weather also makes me want to play in the kitchen and try out new recipes for salads, cool beverages and other light fare. This is where I often indulge in a little aromatherapy of the culinary kind –-another great benefit of having essential oils around the house. There's no limit to one's creativity when it comes to using the oils to enhance your cooking and kitchen adventures. And, as you'll see in this week's article, you don't need much to give your dishes or drinks that extra zing.

I like to play with floral and citrus oils for lighter fare and as we move into the fall and winter I tend to use more herb and spice oils. But with a little experimentation, you can learn to mix and match any of these all year round!

Yours in health and prosperity,

Donya
---
Recommended Products & Specials
EARLY FALL SPECIAL: 20% OFF Individual Essential Oils & Diffuser Blends OR 15% Off Essential Oil Collections
---
Feature Article
Aromatherapy in the Kitchen: Cooking with Essential Oils for Culinary Pleasure
Essential oils with their therapeutic properties, have been used historically in rituals, for beautification, and as medicine for hundreds of years. While many people now consciously turn to aromatherapy as an alternative healing modality to help them manage their stress or just as a gentler, safer alternative to over-the-counter medicines, most people have unconsciously experienced essential oils and their beneficial properties in one form or another without even being aware of it. That's because essential oils, the purest and most potent form of plant extracts available, have been widely used by the food and fragrance industries almost since their inception.
From spearmint, peppermint, or cinnamon flavored gums and candy, to teas and flavored waters and soda pop, there's a pretty good chance that an essential oil was incorporated into the product. A quick glance at the spice rack in your kitchen reveals herbs and spices commonly used in cooking that are also available as essential oils.
If you like aromatherapy and you like to cook, there's almost no limit to the endless culinary creations you can up with when combining the two together. Whether its sweet or savory you fancy, essential oils can add deep and vibrant flavors to your food and beverages in a way that working with dried and powdered herbs and spices can't. Needless to say, because essential oils are so concentrated and potent, you only ever need add a tiny amount to your soups, marinades, salad dressings, dessert toppings or baked goods to make them and your taste buds sing!
So how can you begin to master the art of working with essential oils in a culinary mode and transform your kitchen into an aromatic oasis of sensual delights? Well, let's start by categorizing essential oils to simplify your understanding of what foods you can match them up with. Read full article here.
| | |
| --- | --- |
| | |
---
About Dropwise Essentials
Dropwise Essentials is a San Francisco-based manufacturer of pure aromatherapy and organic plant-based personal care products that give people a safe and effective way to relieve stress, increase vitality, improve confidence, or manage their emotional state any time or place without popping a pill. Our products are:
Free of synthetic chemicals and petroleum ingredients
Made with high quality certified organic oils and pure essential oils sourced from around the world
Packaged in re-usable or recyclable materials
Hand-made locally in northern California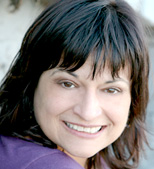 Dropwise Essentials was founded by Donya Fahmy, a writer, producer, and consultant whose avid interest in the curative powers of aromatherapy and herbs ultimately led her to design and create the seven products and seventeen unique essential oil blends that make up the current Dropwise product line. She has studied aromatherapy with Carol Schiller - a successful author of several aromatherapy books - and with Dr. Daniel Penoel - a renowned expert in the field of medical aromatherapy.

Dropwise Essentials is a proud member of the Indie Beauty Network (formerly the Handmade Beauty Network), the Green America Business Network (formerly Co-op America), Green Product Alliance, Natural Ingredient Resource Center, and a Friend of PETA. We were among the first companies to join the Campaign for Safe Cosmetics by signing their Compact for Safe Cosmetics - which simply formalizes our existing commitment to formulate products free of known or potentially toxic ingredients.